Funeral cross with roses and astilbe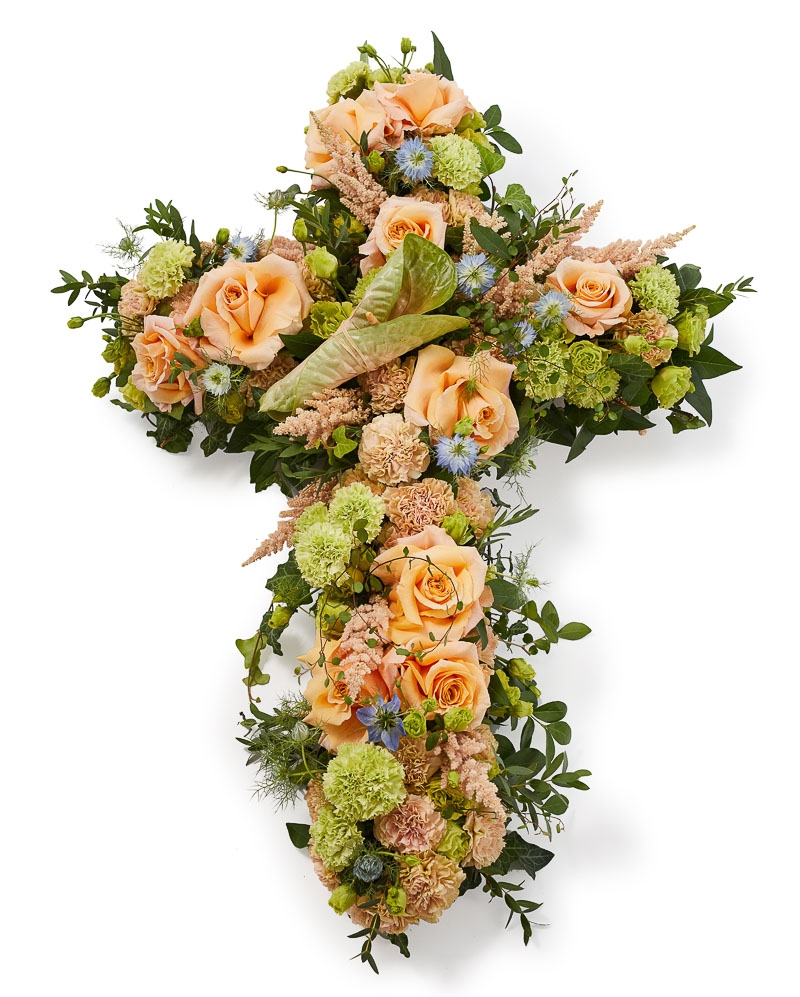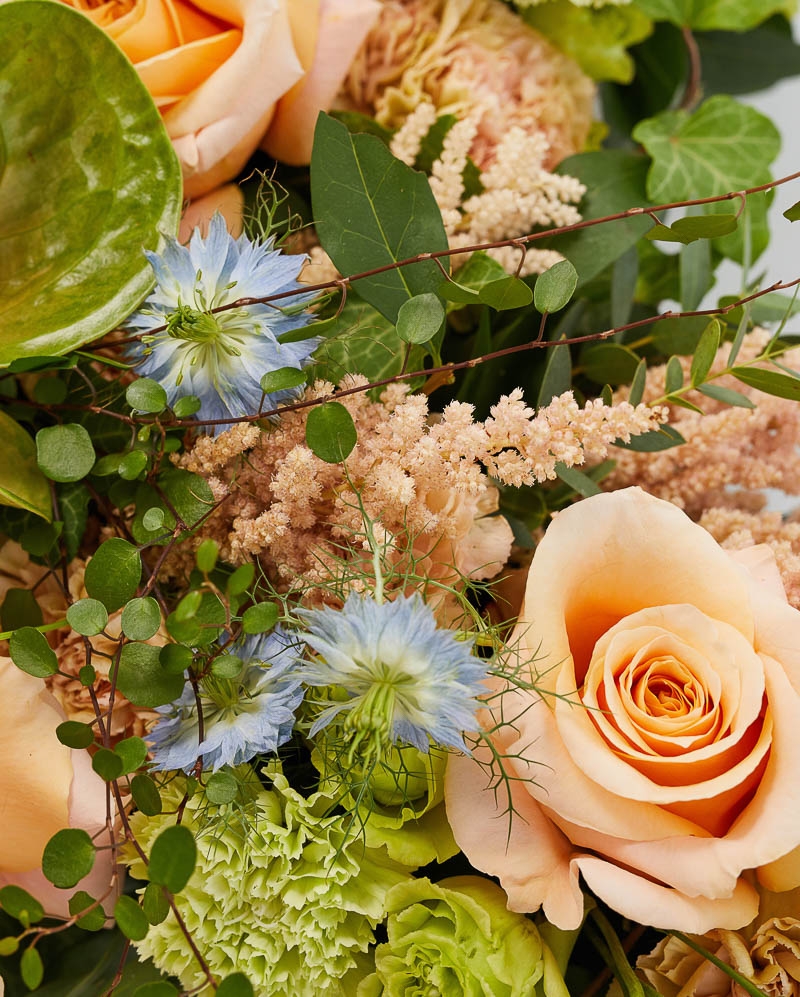 Data security

Florists since 1970

Fast delivery

The 7th in Europe

Phone support
Choose date and time of delivery
This product contains: 10 peach roses, 25 peach dianthus, 13 green dianthus, 10 peach astilbe, 6 green lisianthus, 8 blue nigela, 1 green anthurium, greens and other maerials.

The price of the product you have chosen from the Iris online flowershop includes a gift card, on which we will write the calligraphic text of your choice and we will attach it to the ordered product. The Flower Delivery Service is free in Bucharest and works by its own couriers, so the flowers will be in perfect condition at the chosen recipient. The extra-options (ceramic pots, sweets, gift bag, etc.) are for presentation and are not included in the price of the product, but they can be ordered alongside the flowers you want in the "Extraoptions" category.Each bouquet / arrangement is made by one of our florists, with fresh flowers, attention and soul! Order now in Bucharest, flowers with free delivery, in the country or international.. Simple and beautiful!

Livrarea poate fi efectuata doar in Bucuresti și în zonele limitrofe acestuia.

Pentru un mesaj sau orice alte informatii cu privire la comanda vă rugăm să le completați la secțiunea "mesaj pentru operatori".